It's finally autumn! Time for leggings, dresses, boots and cosy reading wrapped in a blanket by the fire. Autumn is the perfect time to read some classic gothic literature, you may even get some ideas for your Halloween costume from them.
Rebecca
Last night I dreamt I went to Manderley again . . .
The novel begins in Monte Carlo, where our heroine is swept off her feet by the dashing widower Maxim de Winter and his sudden proposal of marriage. Orphaned and working as a lady's maid, she can barely believe her luck. It is only when they arrive at his massive country estate that she realizes how large a shadow his late wife will cast over their lives–presenting her with a lingering evil that threatens to destroy their marriage from beyond the grave.
Get the book: Amazon | Book Depository | Google | Barnes & Noble | Kobo
---
Dracula
When Jonathan Harker visits Transylvania to help Count Dracula with the purchase of a London house, he makes horrifying discoveries about his client and his castle. Soon afterwards, a number of disturbing incidents unfold in England: an unmanned ship is wrecked at Whitby; strange puncture marks appear on a young woman's neck; and the inmate of a lunatic asylum raves about the imminent arrival of his 'Master'. In the ensuing battle of wits between the sinister Count Dracula and a determined group of adversaries, Bram Stoker created a masterpiece of the horror genre, probing deeply into questions of human identity and sanity, and illuminating dark corners of Victorian sexuality and desire.
Get the book: Amazon | Book Depository | Google | Barnes & Noble | Kobo
---
Interview with the Vampire
This is the story of Louis, as told in his own words, of his journey through mortal and immortal life. Louis recounts how he became a vampire at the hands of the radiant and sinister Lestat and how he became indoctrinated, unwillingly, into the vampire way of life. His story ebbs and flows through the streets of New Orleans, defining crucial moments such as his discovery of the exquisite lost young child Claudia, wanting not to hurt but to comfort her with the last breaths of humanity he has inside. Yet, he makes Claudia a vampire, trapping her womanly passion, will, and intelligence inside the body of a small child. Louis and Claudia form a seemingly unbreakable alliance and even "settle down" for a while in the opulent French Quarter. Louis remembers Claudia's struggle to understand herself and the hatred they both have for Lestat that sends them halfway across the world to seek others of their kind. Louis and Claudia are desperate to find somewhere they belong, to find others who understand, and someone who knows what and why they are.
Louis and Claudia travel Europe, eventually coming to Paris and the ragingly successful Theatre des Vampires – a theatre of vampires pretending to be mortals pretending to be vampires. Here they meet the magnetic and ethereal Armand, who brings them into a whole society of vampires. But Louis and Claudia find that finding others like themselves provides no easy answers and in fact presents dangers they scarcely imagined.
Get the book: Amazon | Book Depository | Google | Barnes & Noble | Kobo
---
Carmilla
When a mysterious carriage crashes outside their castle home in Styria, Austria, Laura and her father agree to take in its injured passenger, a young woman named Carmilla. Delighted to have some company of her own age, Laura is instantly drawn to Carmilla. But as their friendship grows, Carmilla's countenance changes and she becomes increasingly secretive and volatile. As Carmilla's moods shift and change, Laura starts to become ill, experiencing fiendish nightmares, her health deteriorating night after night. It is not until she and her father, increasingly concerned for Laura's well-being, set out on a trip to discover more about the mysterious Carmilla that the terrifying truth reveals itself.
Get the book: Amazon | Book Depository | Google | Barnes & Noble | Kobo
---
The Picture of Dorian Gray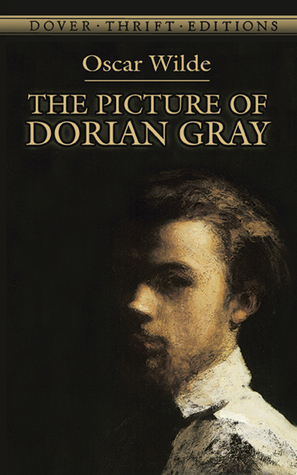 Written in his distinctively dazzling manner, Oscar Wilde's story of a fashionable young man who sells his soul for eternal youth and beauty is the author's most popular work. The tale of Dorian Gray's moral disintegration caused a scandal when it first appeared in 1890, but though Wilde was attacked for the novel's corrupting influence, he responded that there is, in fact, "a terrible moral in Dorian Gray." Just a few years later, the book and the aesthetic/moral dilemma it presented became issues in the trials occasioned by Wilde's homosexual liaisons, which resulted in his imprisonment. Of Dorian Gray's relationship to autobiography, Wilde noted in a letter, "Basil Hallward is what I think I am: Lord Henry what the world thinks me: Dorian what I would like to be—in other ages, perhaps."
Get the book: Amazon | Book Depository | Google | Barnes & Noble | Kobo
---

Wuthering Heights
Wuthering Heights is a wild, passionate story of the intense and almost demonic love between Catherine Earnshaw and Heathcliff, a foundling adopted by Catherine's father. After Mr Earnshaw's death, Heathcliff is bullied and humiliated by Catherine's brother Hindley and wrongly believing that his love for Catherine is not reciprocated, leaves Wuthering Heights, only to return years later as a wealthy and polished man. He proceeds to exact a terrible revenge for his former miseries. The action of the story is chaotic and unremittingly violent, but the accomplished handling of a complex structure, the evocative descriptions of the lonely moorland setting and the poetic grandeur of vision combine to make this unique novel a masterpiece of English literature.
Get the book: Amazon | Book Depository | Google | Barnes & Noble | Kobo
---
Processing…
Success! You're on the list.
Whoops! There was an error and we couldn't process your subscription. Please reload the page and try again.
Synopsis and book covers from Goodreads. Photos from my Instagram @elainehowlin_