I seriously upped my reading game this month! I read a total of 13 books which blows my usual 5 or 6 right out of the water! I got through so many because I read a few short books and listened to more audiobooks than usual. It was a fantastic reading month nothing I read was below 4 stars. What are the chances of that?!
If you're not familiar with my wrap ups, I like to just give a mini review with my thoughts on the book and not go into too much detail about the book. I do full reviews of each book as well later and give a bit more detail in my video wrap ups.
Clockwork Prince (The Infernal Devices #2) by Cassandra Clare ★★★★★
Young Adult, Steampunk, Fantasy
This one was so good! Usually the middle book in a trilogy slows things down a bit but this one picked up speed instead. So much happens in this book that if you enjoyed the first one you should love this one.
–
Classics
Sometimes I feel like with classics there's no point in saying anything about them cause pretty much everyone is familiar with them in some way. This book especially since it was required reading for a lot of people in school. Anyway, I found this story very interesting. Gatsby and Nick are two fascinating parallels to pair together. Nick seems to barely feel whereas Gatsby feels intensely and obsessively.
–
Short Stories, Feminism
Very interesting collection of stories inspired by fairy tales. Some of them are pretty disturbing with heavy sexual and violent themes. I really want to do a deeper reading and check out some analysis of them online.
–
The Mystery Woman (Ladies of Lantern Street #2) by Amanda Quick ★★★★☆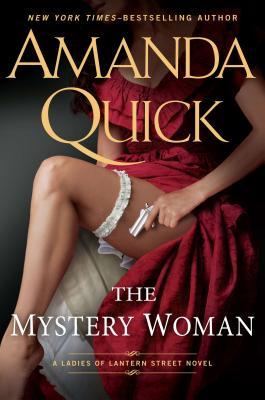 Historical Romance, Paranormal
This was really good. A lot of focus on the story instead of just the main characters hooking up. It was kind of like a paranormal historical romance adventure. That's a lot of genres for one book! Paranormal is a favourite of mine but I think I would have preferred this book without it. I'm probably just not used to it in historical's though.
Real Murders (Aurora Teagarden #1) by Charlaine Harris ★★★★★
Cosy Mystery
This one surprised me! I loved Harris's Sookie Stackhouse books but these are nothing like them. No paranormal activity and it's definitely PG. I really enjoyed it though. Aurora is a librarian and member of the Real Murders club who like to discuss past murder cases. On the night Aurora is to talk at the club one of the members is found dead.
–
A Bone to Pick (Aurora Teagarden #2) by Charlaine Harris ★★★★☆
Cosy Mystery
Continuing on with the Aurora series, Aurora finds a skull in her new home and is tasked with discovering how it got there and where the rest of the skeleton is. There are a lot of changes happening in this one…. pretty much everything I'd adjusted to about Aurora and her life from the first book gets switched up so it was a little bit jarring but still enjoyable.
–
Cosy Mystery
This one I didn't enjoy this one as much but I think that was because I was getting tired of listening to audiobooks. The mystery in this one has been the best so far.
I hope you all had a wonderful May and that June will be just as good.
Photos from my Instagram @elainehowlin_