Jane Austen July is a month-long readathon hosted by Katie from Books and Things and Marissa from Blatantly Bookish, all about reading Jane Austen and related works. 
The Challenges
1. Read one of Jane Austen's six novels
2. Read something by Jane Austen that is not one of her main six novels
3. Read a non-fiction work about Jane Austen or her time
4. Read a retelling of a Jane Austen book
5. Read a book by a contemporary of Jane Austen
6. Watch a direct screen adaptation of a Jane Austen book
7. Watch a modern screen adaptation of a Jane Austen book
Readalongs
Sense and Sensibility: 1st-14th July 
Northanger Abbey: 15th-28th July
I am so excited for this readathon! My plan is to focus on Pride and Prejudice since this will be my first reading of it. I will watch one of the adaptations and read some retellings of it as well. Very excited for a month of Mr Darcy!
I may join in the readalong of Northanger Abbey since I have it and it's a pretty short book.
🌺 One of Jane Austen's Six Novels
Pride and Prejudice, which opens with one of the most famous sentences in English Literature, is an ironic novel of manners. In it the garrulous and empty-headed Mrs Bennet has only one aim – that of finding a good match for each of her five daughters. In this she is mocked by her cynical and indolent husband.
With its wit, its social precision and, above all, its irresistible heroine, Pride and Prejudice has proved one of the most enduringly popular novels in the English language.
🌺 Something by Jane Austen That is Not a Novel
For this one I'm thinking of reading some of her letters to her sister Cassandra. There are a bunch of them on this website.
🌺 Non-Fiction Work
On the 200th anniversary of Jane Austen's death, historian Lucy Worsley leads us into the rooms from which our best-loved novelist quietly changed the world.
This new telling of the story of Jane's life shows us how and why she lived as she did, examining the places and spaces that mattered to her. It wasn't all country houses and ballrooms, but a life that was often a painful struggle. Jane famously lived a 'life without incident', but with new research and insights, Lucy Worsley reveals a passionate woman who fought for her freedom. A woman who far from being a lonely spinster, in fact, had at least five marriage prospects, but who in the end refused to settle for anything less than Mr Darcy.
🌺 Retelling
When Elizabeth Bennet first knew Mr. Darcy, she despised him and was sure he felt the same. Angered by his pride and reserve, influenced by the lies of the charming Mr. Wickham, she never troubled herself to believe he was anything other than the worst of men—until, one day, he unexpectedly proposed.
Mr. Darcy's passionate avowal of love causes Elizabeth to reevaluate everything she thought she knew about him. What she knows is that he is rich, handsome, clever, and very much in love with her. She, on the other hand, is poor, and can expect a future of increasing poverty if she does not marry. The incentives for her to accept him are strong, but she is honest enough to tell him that she does not return his affections. He says he can accept that—but will either of them ever be truly happy in a relationship of unequal affection?
Diverging from Jane Austen's classic novel Pride and Prejudice at the proposal in the Hunsford parsonage, this story explores the kind of man Darcy is, even before his "proper humbling," and how such a man, so full of pride, so much in love, might have behaved had Elizabeth chosen to accept his original proposal.
🌺 Contemporary
Eligible by Curtis Sittenfeld
This version of the Bennet family and Mr. Darcy is one that you have and haven't met before: Liz is a magazine writer in her late thirties who, like her yoga instructor older sister, Jane, lives in New York City. When their father has a health scare, they return to their childhood home in Cincinnati to help and discover that the sprawling Tudor they grew up in is crumbling and the family is in disarray.
Youngest sisters Kitty and Lydia are too busy with their CrossFit workouts and Paleo diets to get jobs. Mary, the middle sister, is earning her third online master's degree and barely leaves her room, except for those mysterious Tuesday-night outings she won't discuss. And Mrs. Bennet has one thing on her mind: how to marry off her daughters, especially as Jane's fortieth birthday fast approaches.
Enter Chip Bingley, a handsome new-in-town doctor who recently appeared on the juggernaut reality TV dating show Eligible. At a Fourth of July barbecue, Chip takes an immediate interest in Jane, but Chip's friend, neurosurgeon Fitzwilliam Darcy, reveals himself to Liz to be much less charming. . . . And yet, first impressions can be deceiving.
🌺 Direct Screen Adaptation
For this I will watch either the 2005 movie of Pride and Prejudice with Kiera Knightly or the BBC mini series with Colin Firth. I might even watch both… It would be fun to watch Mr Firth as the original Mr Darcy since I plan on watching Bridget Jones's Diary for my modern adaptation.
🌺 Modern Screen Adaptation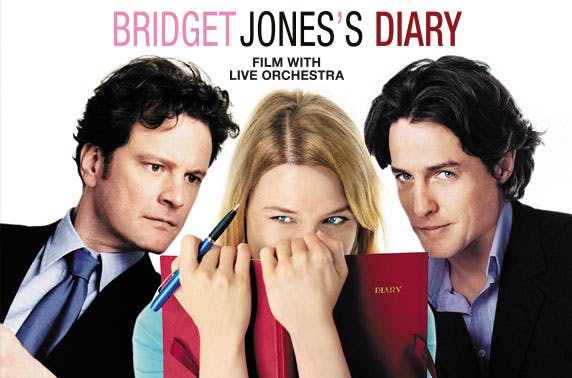 Sticking with the Pride and Prejudice theme and watching Bridget Jones's Diary. It's such a fun movie! I'm not a fan of any of the sequels sadly.
What's your favourite Jane Austen adaptation?