I love pancakes so I when I came across this tag I had to do it and I had to eat some pancakes while doing it! The Pancake Book Tag created by Blogs of a Bookaholic
Pancakes and a sprinkling of sugar – A Book that has a dusting of beautiful prose/descriptions
The English Patient by Michael Ondaatje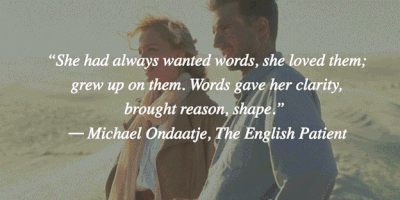 Pancakes and Lemon Drizzle – A Sharp character in wit or temperment
I'm not sure what is meant by sharp but a very witty character is Will from Clockwork Angel by Cassandra Clare. He's very quick with a humorous remark.
Pancakes and Chocolate Nutella Drizzle – A Comforting read you could devour again and again
Falling for a Dancer by Deirdre Purcell. I have already read this multiple times and I will read it again and again.
Pancakes and Golden Syrup – A novel that gave you a seriously bad book hangover
Reap the Wind by Karen Chance. Oh, man! I was in a daze after finishing this!
Pancakes, Strawberries and Cream – a book that gave you all the indulgent feels
Classics give me this feeling. Something like North and South by Elizabeth Gaskell. They give me the feeling like I'm settling in for something really good.
Pancakes and Blueberries – A character that seems sharp at first, but actually has hidden depths
Again I'm not sure what is meant by sharp but Pritkin from the Cassie Palmer series by Karen Chance came across quite differently when he was first introduced. He seemed like a simple character but there was a lot more going on with him.
Pancakes and Banana Toffee – a book with a slippery plot that kept you guessing
Arcana Chronicles by Kresley Cole. This whole series has kept me on my toes! There has been a few times where I thought I had things figured out and then WHAM! I have no idea what's going to happen in the end.
Pancakes and Crispy Bacon – A romantic pairing you weren't sure you'd like at first but that ended up being the perfect match
Shadow and Bone by Leigh Bardugo. I didn't like the pairing at first but I can see they are well suited.
Pancakes and Peanut Butter – a character that makes you recoil
Asking for It by Louise O'Neill. The boys in this book are simply disgusting.
Pancakes with a Bit of Everything – a book with wonderfully diverse characters
The Kiss Quotient by Helen Hoang. Korean characters and characters with autism which is something I have never read about before.
–
TAG! You're it! Please feel free to do this tag if you want.