Well, it's my birthday and though I don't like the whole aging thing, it's still nice to celebrate it. I'm not exactly sure what I'll do but it will probably involve wine and cake 😉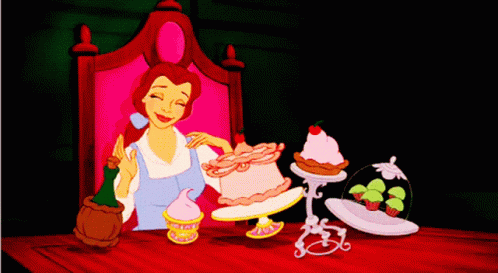 I got this tag from Kristin Kraves Books.
BIRTHDAY CAKE – a book with a plot that seems cliche but you adore it anyway
The Hating Game by Sally Thorne. Let me tell you, I adore this book! I read it on the flight back from Orlando to Dublin which was about 9 hours and through the night. I stayed up the entire flight to read this book. The jet lag was serious after that but this book gave me so many warm fuzzies to make up for it 😉 It's a romantic comedy enemies to lovers story where the main characters work together and like to play little games to annoy each other. Filming was due to start earlier this year for the adaptation but I have no idea what happened with it with Covid or if it's started since.
PARTY GUESTS – your most anticipated book release this year
I am "patiently" waiting the release of the final book in Kresley Cole's Arcana Chronicles series. It was listed for release in 2020 but it hasn't come out yet. We'll just have to wait and see…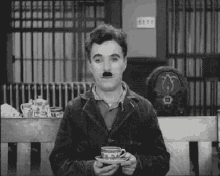 BIRTHDAY PRESENTS – a book that surprised you with how much you loved it
The Lesser Dead by Christopher Buehlman. I had never heard of this book or this author when it was picked as the group read in one of my Goodreads groups. I didn't know what to expect other than horror with vampires. It really surprised me especially with that ending. It's a proper creepy vampire book reminiscent of Dean Koontz or Stephen King but it won't be what you expect.
THE HAPPY BIRTHDAY SONG – a book that certainly deserved all the hype it got
Shadow and Bone by Leigh Bardugo. I'm sorry to say I had this book on my shelf for about a year before I actually read it. Though, I feel like the trilogy should have been a duology it's still very much worth a read. You can read my review of the series here.
HAPPY MUSIC – a book with some very beautiful and truly memorable quotes
Rebecca by Daphne du Maurier. Such an atmospheric book. Perfect for reading over autumn or winter. The most notable quote is probably the opening sentence, "Last night I dreamt I went to Manderly again". It's such an intriguing opening.
"I am glad it cannot happen twice, the fever of first love. For it is a fever, and a burden, too, whatever the poets may say."

― Daphne du Maurier, Rebecca
I also recommend checking out Alfred Hitchcock's adaptation of the book starring Laurence Olivier.
GETTING OLDER – a book that you read a long time ago, but you think that you would appreciate it more if you read it as a more mature reader
Carrie by Stephen King. I read this in my early teens cause I was really into horror then. I enjoyed it but if I read it now I think I would understand Carrie's character better and the dynamic between her and her mother. I would have a more informed perspective on the dangers of a religious zealot as well. When I was 14 I just thought the characters were nutjobs and just wanted the spooky stuff.
SWEET BIRTHDAY MEMORIES – a book that kept you incredibly happy during a sad or demanding period of your life
Falling for a Dancer by Deirdre Purcell. I tend not to read when I'm sad or stressed out. I find it difficult to focus on a book when I'm upset but this book, Falling for a Dancer, is my favourite book. Each time I read it I feel like I'm visiting friends. It's a pure comfort to me.
So that's it for the birthday tag. I'm off to eat my cake 😉 If you have a birthday coming up, please consider yourself tagged and have a happy birthday!
Where to Find Me
Processing…
Success! You're on the list.
Whoops! There was an error and we couldn't process your subscription. Please reload the page and try again.