I found this tag on Our First Year Here.
1. What book always reminds you of fall/autumn?
Wuthering Heights by Emily Bronte. The autumniest autumn book of them all! Every time I think of this book I visualise the windy moors and just feel chilly and autumnal. Makes me want to wrap up in a fluffy blanket, light some candles, get some tea and read.
2. What is your favourite autumnal book cover?
I love the covers for autumn/Halloween themed cosy mysteries. I'm not a big fan of reading them but I really enjoy the covers. They always make me want to read them but I prefer my books a little bit darker.
3. What is your favourite autumnal drink to read with?
A regular cup of tea. Lyons or Barry's tea with milk and one spoon of sugar. No fancy stuff for me thank you very much! That's not true I like herbal and fruit teas too just not as often.
4. Do you prefer to read late at night or early in the morning?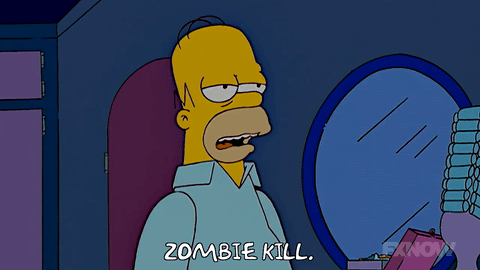 Late at night. I am not a morning person in any way, shape or form. I will, however, stay awake all night to read a book. I have read until 7am once or twice in the past. I don't recommend doing it! I was like a zombie for the day after.
5. Halloween is coming! What is your favourite spooky read?
'Salem's Lot by Stephen King. It's been a really long time since I read it but I remember feeling a constant sense of dread and creepiness while reading it.
6. What is the ultimate comfort read for you?
Falling for a Dancer by Deirdre Purcell. I try so hard not to mention this book in every tag but sometimes it's unavoidable. This book is my ultimate comfort read. There simply isn't another book that comes close for me. I think what I find so comforting is the focus on simple living, home life and family.
7. What is your favourite autumnal reading snack?
Any type of cake and a cup of tea.
8. What is your favourite autumnal candle to burn whilst reading?
The Jane Eyre candle from Wordsmith Candles. It's a beautiful floral and earthy scent.
9. When you're not reading, what is your favourite autumnal activity?
Watching horror movies with himself. I love settling in for a creepy movie while being safe and snug at home.
10. What is on your autumn/fall reading list?
I want to reread North and South by Elizabeth Gaskell. I've read the book twice now so I think I'll give the audiobook a go this time. North and South is essentially Victorian Pride Prejudice with socialist themes.
Where to Find Me
Processing…
Success! You're on the list.
Whoops! There was an error and we couldn't process your subscription. Please reload the page and try again.