Title: Hot Cheese: Over 50 Gooey, Oozy, Melty Recipes
Series: n/a
Author: Polina Chesnakova
ISBN: 9781452182933
Pages: 144
Genre & Tags: Cheese, Cookbooks, Recipes
Release Date: October 20th, 2020
Synopsis: Turn up the heat, it's time to get cheesy!
The cookbook Hot Cheese celebrates the magical combination of heat and cheese in over 50 recipes.
Whether melted between crusty bread, baked until browned and bubbly, or fried for the perfect crunch-to-ooze factor, there are limitless ways to enjoy the thrill of hot cheese.
• Includes no-fuss snacks, hearty and healthy-ish meals, and party favorites
• Features twists on beloved classics and inventive, cheesy combinations
• Filled with bright and stylish photography to satisfy any cheese lover
Melt over delectable recipes like Easy Poutine, Smoked Gouda Chicken Cordon Bleu, and The Best Nachos in the World.
This cheesy cookbook also features handy guides to throwing your own fondue or raclette party.
• Filled with plenty of guilty pleasures, kid-friendly recipes, and crowd-pleasers, this is the perfect gift for anyone who loves cheese and comfort food.
• Good for newbie chefs, parents who cook for picky kids, and hosts who want to serve something they know everyone will enjoy.
• Makes a great host or hostess gift for the friend who loves throwing dinner parties, making cheese boards, and hosting raclette nights.
• Add it to the shelf with books like The Mac + Cheese Cookbook: 50 Simple Recipes from Home by Allison Arevalo and Erin Wade, QUESO! Regional Recipes for the World's Favorite Chile-Cheese Dip by Lisa Fain, and World Cheese Book by Juliet Harbutt.
Get The Book
My Rating: ★★★★★
My Review: Delicious delicious delicious! So many salivating melty cheese recipes. I'm a huge fan of cheese so I was mightily impressed with this cookbook. The recipes included are very straightforward and will be achievable by people with the most basic cooking skills. My only complaints are that I wish there were more photos and that there were a few dessert recipes. I know it's a cookbook for hot cheese but there are surely a few sweet recipes out there with hot cheese…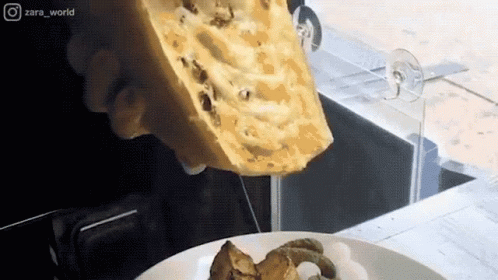 Where to Find Me
Read a Preview of this book
Sign up to the mailing list for free journaling templates
Processing…
Success! You're on the list.
Whoops! There was an error and we couldn't process your subscription. Please reload the page and try again.
Synopsis and book cover from Goodreads. Photos from my Instagram @elainehowlin_
Links provided are affiliate links. If you make a purchase from these links I will earn a moderate commission. This post contains advertisements. None of this influences my review.