Happy end of April!! I hope you had a lovely month and that May will be even nicer. Here in Ireland, the weather has finally started to improve with some sunny Spring days. It's still a bit chilly but when you're sitting in the sunshine, away from the breeze, it is nice and warm and so relaxing. I'm so happy we're coming into reading outside weather.
April was pretty good for me. I read some great books, trialed a few bread recipes and started a new journaling project.
*Links provided are affiliate links. If you make a purchase from these links I will earn a moderate commission. This post contains advertisements. None of this influences my reviews.
Favourite Book – The Bone Witch by Ivy Asher
As I mentioned in my April Book Haul, I recently signed up to Kindle Unlimited and one of the first books I read was The Bone Witch by Ivy Asher (I very quickly read the next book in the series too). I'll be totally honest and admit that the cover is what really made me pick this book. I'm so glad I did though! It's such a beautiful cover but I think it gives the impression of a young adult fantasy novel when it fits firmly in the urban fantasy genre.
In The Bone Witch we follow Lennox, a young (but not teenage) woman who has just inherited her family's magic. She didn't expect this and though she is unprepared, she throws herself into her new role and sets out to help those she's called to. With the help of a blood witch named Rogan, Lennox is entangled in a missing person's case and discovers there's a lot more going on in the magical community than she ever realised.
I very much enjoyed Lennox's character and how willing she was to embrace her new situation even though it was unwanted. I also loved all of her pop culture references and jokes. It was like the book was full of memes! It's urban fantasy with an over-arching storyline instead of a "monster of the week" plot so be prepared for a cliffhanger ending. Thankfully, book 2 is already out and book 3 is due in a few months.
Get the book: Amazon | Book Depository
You Might Also Like: Five Star ⭐ Reads
Favourite Recipe – Pretzels
I continued my trials of making bread using my food processor this month. After extensive Googling, I discovered I've been over-kneading the dough from following the instructions in the book that came with my Magimix. It's a fantastic machine but the book that came with it isn't all that helpful. I followed a recipe from Germanfoods.com for Bavarian Pretzels (the best pretzels) which was very easy to follow but I did over work it again. I feel like I have to go back to the drawing board with this project. The pretzels turned out pretty well despite my screw up and they tasted so delicious!! I was happy with them but know they could be better.
Bayerische BrezenCourseBread, SnackKeywordOktoberfestRegionBavaria
Ingredients
1 package active dry yeast
1/8 cup warm water
1-1/3 cup warm water
1/8 tsp sea salt
4-1/2 cups flour
2 tbsp baking soda
Instructions
Preheat oven to 400°F.
In a bowl, dissolve yeast in 1/8-cup warm water. Stir in remaining warm water, salt, and flour. Knead dough until smooth and elastic. Dough does not need to rise.
In a saucepan, measure 2 tablespoons baking soda to each cup of water. Put enough water to fill the saucepan at least 3 inches high. Bring soda and water mixture to a light boil and simmer. Make sure the baking soda is well dissolved.
Cut the dough into eight pieces. Roll a long thick pencil shape with your hands but keep the middle a little thicker. Pick up both ends, cross to form rabbit ears and then twist the ends and pull them back to the rest of the loop. Place aside on lightly floured surface and let rise about 10 minutes.
Place pretzels one at a time into the liquid baking soda mixture for 10-15 seconds. Using a large slotted plastic spatula, push each pretzel into the water to ensure it is fully covered. Remove the pretzel from the liquid mixture and place onto a baking pan, lined with parchment paper.
Use a sharp knife and slit the thickest part of the pretzel lengthwise. Salt the top of pretzels with course ground sea salt as desired. Place the pan with the pretzels into the oven for 18-19 minutes or until pretzels are to desired darkness.
Recipe adapted from chefkoch.de
You Might Also Like: A Day of Baking | 3 Wins and a Fail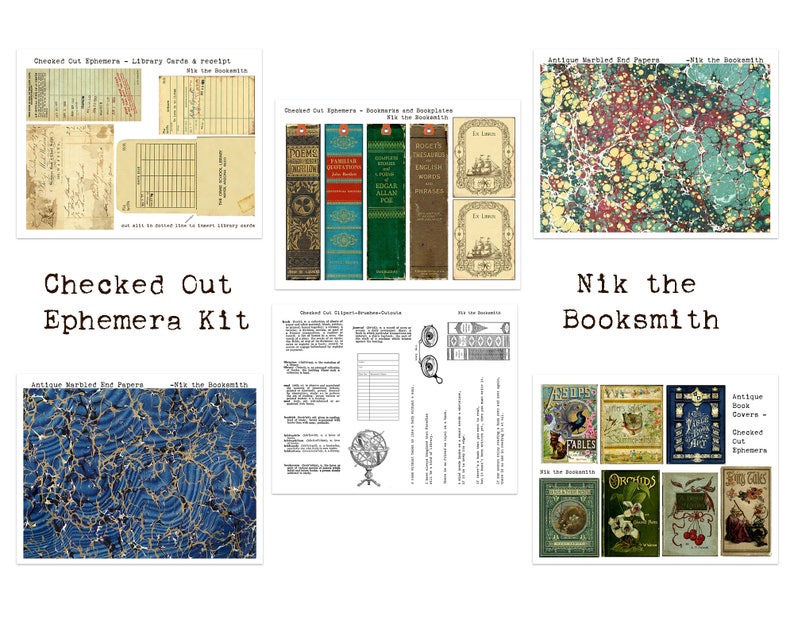 I got this kit from Nik the Booksmith for my current journaling project. I'm working on a Dark Academia Librarian Journal so I need lots of literary and library themed ephemera. Nik the Booksmith is one of my absolute favourite junk journalers. She creates fantastic projects on her YouTube channel and has some fabulous kits in her Etsy.
You Might Also Like: Free Digital Floral Bundle
Favourite TV Show – Into the Night on Netflix
Since I started learning French as one of my lockdown projects, I've been trying to watch more foreign language shows and movies to develop an ear for the language. Into the Night is Belgian not French but I think the differences between their French isn't that much. We also watched Ravenous this month, a French Canadian zombie movie. It was ok…himself enjoyed it more than I did.
Into the Night follows a group of people on a plane trying to outrun an apocalyptic event related to the sun. It packs a lot into it's 6 episode first season with very engaging characters and nail-bitingly tense situations.
You Might Also Like: Audible Haul | Feminist and Historical Books
So, that was my April. Let me know in the comments if you have tried any of these and what you thought of them.
Don't forget to share this post with your friends using the Sharing Buttons below 🧡
Where to Find Me