Elaine Howlin Studio
How
Howl
My love of books and journaling lead me to the beautiful art of junk journaling and scrapbooking. Using the skills I learned in my job, I was able to create templates, reading logs and other crafting items.
I absolutely adore creating with paper whether it's journals, painting, or crafting. It's the most emotionally relaxing hobby I have found and does wonders for my anxiety. My goal is to share these items with you so you can enjoy these wonderful hobbies as well.
Visit ElaineHowlinStudio HERE
Announcing the latest release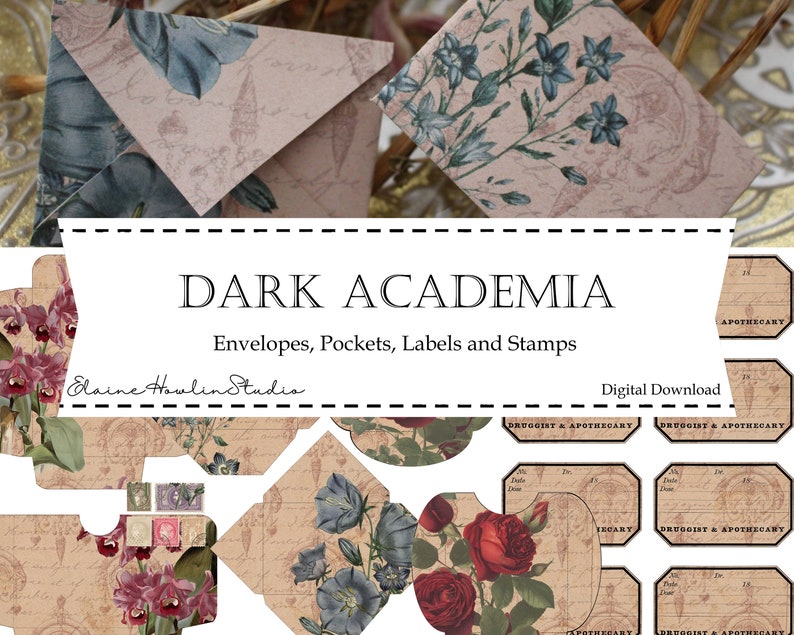 Dark Academia Librarian Journal Envelopes, Labels, Pockets and Stamps Digital Supplies for Junk Journaling and Scrapbooking. The download consists of 4 A4 pages with 3 envelope templates, 3 pocket templates, 11 stamps and 8 labels. All templates feature a dark academia aesthetic with vintage floral illustrations and Victorian jewelry designs.
Simply download and print at home as many times as you want!
I created these templates to partner with the Dark Academia Librarian Journal I recently made on YouTube. Check out the journal HERE.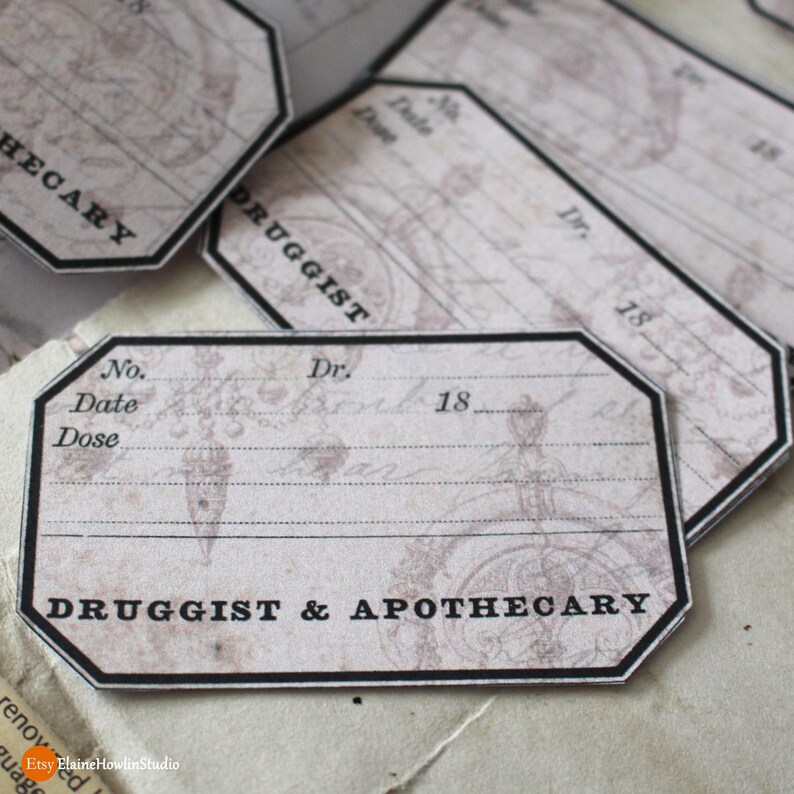 Labels
Included in the download is a set of 8 vintage Druggist and Apothecary labels featuring a dark academia aesthetic using caligraphy and Victorian jewelry designs.
What Customers Are Saying
Mary D. review of the Jane Austen Journal Kit
Such gorgeous designs! I literally can't wait to print/get my hands on them! Thanks so much for the easy transaction; I'll be shopping with you again!
Sdstllngs review of the Rustic Vintage Reading Journal Ephemera Kit
Beautiful papers exactly what I needed. I am ordering more. Very pleased with customers service.
Don't forget to share this post with your friends using the Sharing Buttons below 🧡
Where to Find Me