I think Halloween/Autumn is one of the best seasons for creative projects. The sense of renewal, changing colours, and fun of Halloween create such a stimulating atmosphere. Having the evenings get darker earlier and spending more time inside definitely helps me focus on creative projects as well. I've been working on the Autumn section of my reading journal and came across so many amazing kits on Etsy I just had to share them with you all.
This post contains affiliate links. If you make a purchase from these links, I may earn a commission. This does not affect my review.
I couldn't create a post about Autumnal junk journaling kits and not (shamelessly) plug one of my own!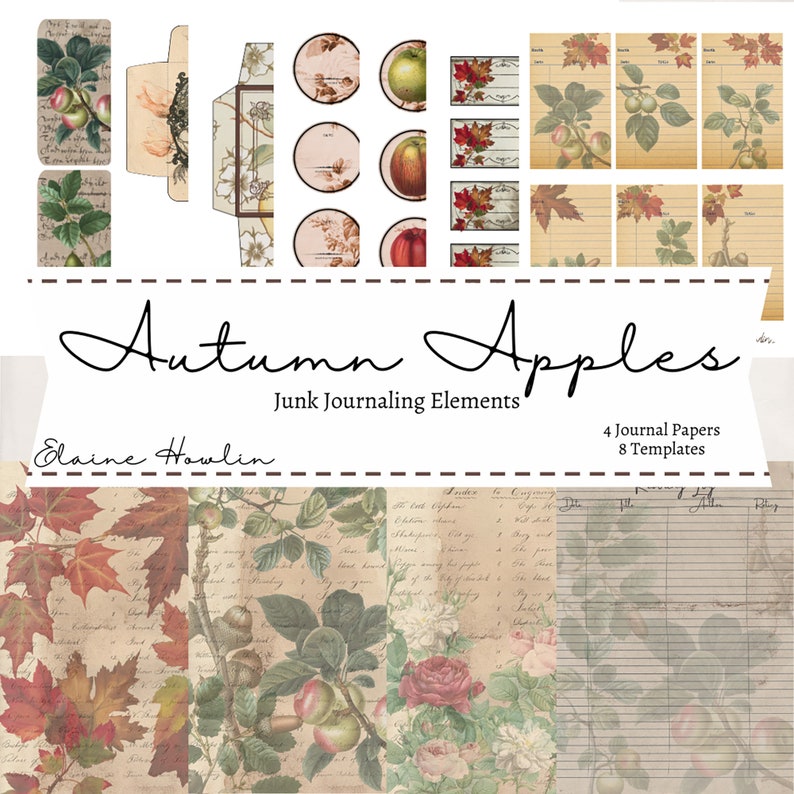 Don't forget to share this post with your friends using the Sharing Buttons below 🧡
Where to Find Me