Hello dear friends, happy February! Was it just me or was January the longest month ever? What is it about January that makes it feel so long? It must be the quiet after the storm that is December, Christmas and New Year's.
Almost all Covid restrictions were lifted here in Ireland near the end of January. I am very excited about this but also a little anxious. I haven't stopped social distancing cause it is too ingrained into my mind at this stage and it just makes me feel better to continue doing it. We still have to wear face coverings/masks and need the Covid cert for travel but that's about it now. It feels strange but I'm excited for things to start returning to normal.
Other than that, my January was fairly quiet. We had a nice rest for a week at the start of the month and slowly got back into our routines. I met up with friends, did a little bit of shopping (book haul on the way) and watched a few new shows. I wish I could say I read loads with the month being so long but not so much….
*This post includes affiliate marketing links. If you make a purchase from these links I will earn a commission. This post contains advertisements. None of this influences my reviews.
Favourite Book | The Country Diary of an Edwardian Lady by Edith Holden
I always see this beautiful book on Instagram and always get so jealous. Well, I used to because I bought my very own hardback copy this month from Book Depository. It's a reprint of an Edwardian lady's nature journal full of sketches, paintings, poems and little tidbits about the months, seasons and her surrounding flora and fauna. It is such a beautiful book to have especially if you are a fan of the country and journaling. I will definitely be on the lookout for more books like this. I have this one on the coffee table next to my reading chair and plan to read a chapter at the start of each month.
Get the book: Amazon | Book Depository
You Might Also Like: 8 Beautiful Etsy Finds Inspired by Ireland
Favourite Recipe | 15 Minute Cajun Hot Honey Butter Shrimp
15 Minute Cajun Hot Honey Butter Shrimp from Half Baked Harvest
I've been trying out different recipes for prawns lately after buying way too many of them last month. I had to freeze most of them but they defrost pretty quickly. It actually works out better for us to freeze them since himself does not like any form of seafood and I can just defrost a single portion when I want it. Half Baked Harvest is probably my favourite blog for recipes. Many of her recipes are heavy on cream or cheese but it's easy to work around that to make them work. She has great recipes for shrimp (which we call prawns) and chicken. She also uses cajun seasoning quite often in her recipes which is one of my favourite flavour profiles so it suits me down to the ground.
You Might Also Like: Birthday Dinner & Recipes | SILENT VLOG
Favourite Journaling Item | Neautral Grunge Planner Kit from My Porch Prints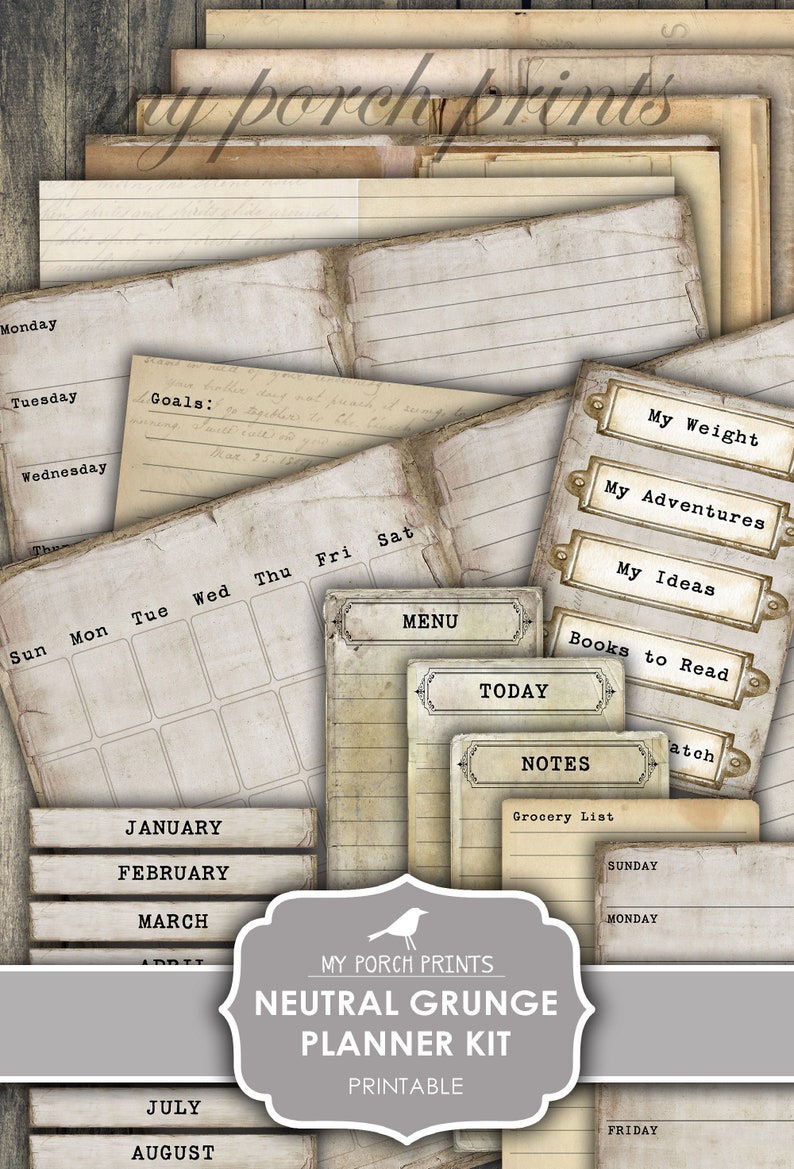 My Porch Prints is such an amazing Etsy shop for journaling printables. They have so many gorgeous templates! I got this planner kit to add to the planner I was making for 2022. It's a gorgeous slightly grungy kit. The pages included were perfect for my planner.
You Might Also Like: Dark Academia Librarian Journal from Amazon Packaging | Part 1
Favourite TV Show | Archive 81 on Netflix
It was kind of tough to choose a favourite show for this month. It was between Archive 81 and Yellowjacket. Archive 81 won because Yellowjackets was mostly set up and only satisfied one or two of its subplots before the season finale. Archive 81 is inspired by a podcast show of the same name but I believe it's fairly different. TV and podcasts are very different formats so it's understandable that they would make some changes. The show is very mysterious and creepy with some genuinely scary moments. I love how they intertwine the found footage elements with the narrative and keep you guessing throughout.
So, that was my January. What were your favourites for the month?
You Might Also Like: FREE Vintage Bookmarks Printable Template
Don't forget to share this post with your friends using the Sharing Buttons below 🧡
Where to Find Me