Happy March, dear friends! It feels so good to see the stirrings of spring here in Ireland. We're having more sunny days and the daffodils have popped out of the cold ground to brighten up the garden. After how slow January seemed to pass, February has just flown by. I'm very much looking forward to seeing improvements in the weather and for that first day I can sit outside on the patio. I could nearly get away with it on a sunny day now but I'd need to bring a few blankets.
So, February passed by fairly quickly but I still have a few favourites to share with you. I got really into reading again thanks to Kingdom of the Cursed by Kerri Maniscalco. I could not put this book down! I even pre-ordered the next book before I finished it.
With the colder weather, I've been leaning more towards comfort food such as fried foods and stews with lots of buttery mash (YUM!) so I tried to eat more veggie-based meals. I really notice a difference in how I feel when I eat more fibre and less fat. My only problem is I have been letting my exercise slide a bit since I'm eating healthier and still losing weight. I used to get excited about going for my walk each day but I seem to have lost that spark at the moment.
Aside from food and books, I have a couple more favourites to share with you including my favourite journaling item and my favourite movie. Links to everything will be listed below.
Favourite Book | Kingdom of the Cursed by Kerri Maniscalco
Oh, man, I loved this!! I was a little unsure about this series after the first book but I liked it enough to want to read this one. The first one was just a little too YA for me but Kingdom of the Cursed felt much more adult. The story follows witches and demons set in 19th century Sicily. The main character's family owns a restaurant so you can imagine how much delicious food comes up in the book. Read the synopsis on Book Depository.
Get the book: Amazon | Book Depository
Links provided are affiliate links. If you make a purchase from these links I will earn a moderate commission. This post contains advertisements. None of this influences my reviews.
You Might Also Like: Five Star Reads
Favourite Recipe | Lentil Shepherd's Pie from Cupful of Kale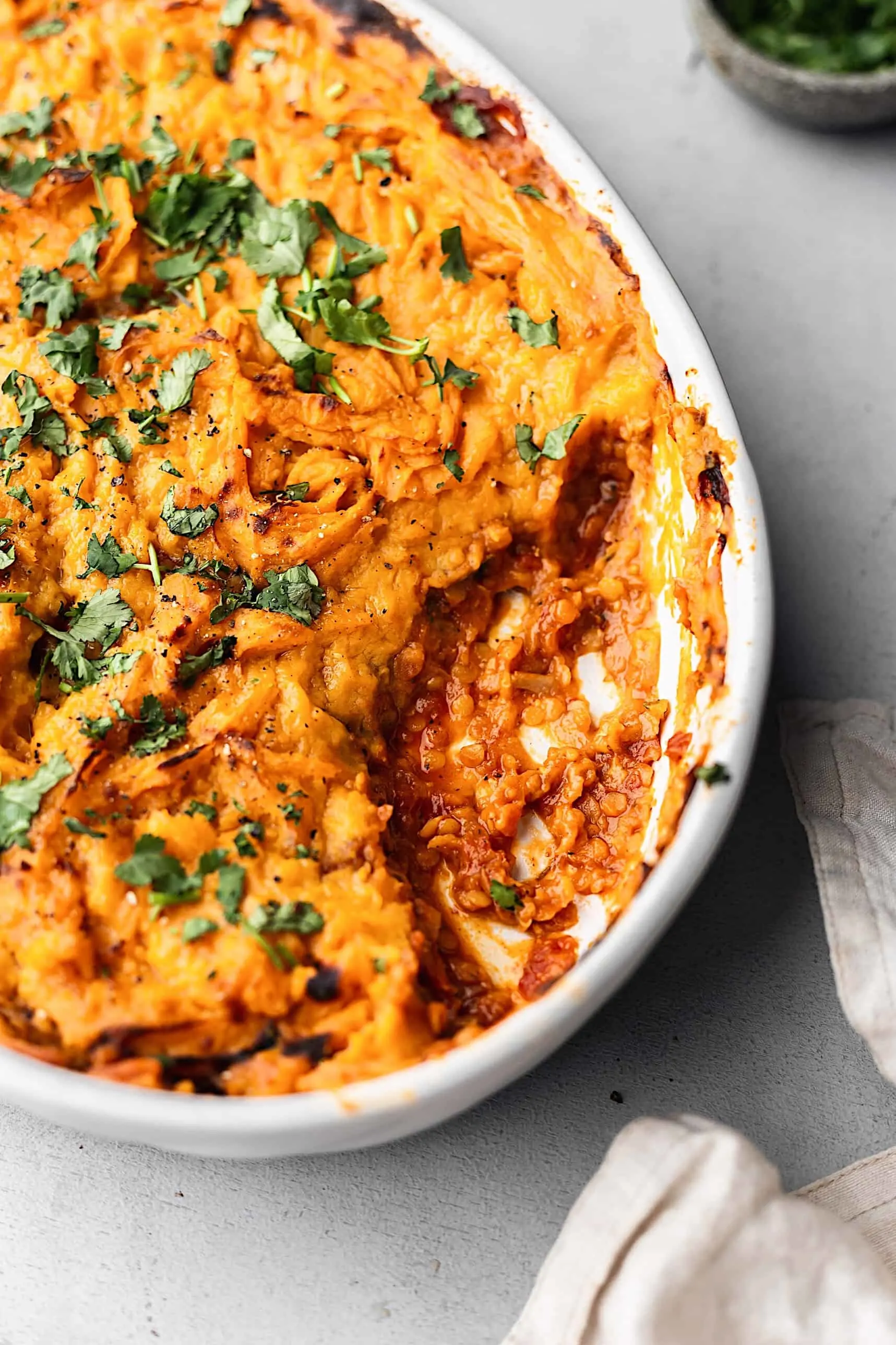 I felt like I was eating too much meat this month so I wanted to have more veggie meals. I absolutely LOVE lentil shepherd's pie for a veggie dinner. This recipe is vegan but I just use regular butter and milk when the recipe calls for the vegan versions and it works out really well. I sometimes use a mix of sweet potatoes and floury potatoes as well and mix up the veg based on what's in my fridge.
Favourite Journaling Item
I am obsessed with this paper pack!!! There's not a single dud design in the whole thing. I don't have a project in mind for this kit at the moment but I think it will work well in my travel journal and reading journal.
You Might Also Like: Autumn in the Woods Journal With Me
Favourite Movie | The Hating Game
I was a little weary of watching this cause the book is one of my all-time favourites but I'm so glad I did. It is such a faithful adaptation and just as yummy as the book.
So, that's it for February. What were some of your favourite from the month?
Don't forget to share this post with your friends using the Sharing Buttons below 🧡
Where to Find Me