Happy May!! April was a pretty good month for me. I read some really good books, spent time with friends and had a few days out. It's so wonderful when the weather starts to get better and you can venture out a bit more.
I've started thinking about how I'm going to do my reading journal for next year. It might be a bit early but I want to create something a little bit different so I've been looking up loads of journaling stuff lately. I bought a few new kits which I will share with you soon.
I really enjoyed my reading in April with a few five-star books but Ten Trends to Seduce Your Bestfriend by Penny Reid was by far the best. It's definitely a contender for my favourite book of the year.
Favourite Book – Ten Trends to Seduce Your Bestfriend by Penny Reid
I don't have the words to describe how much I loved this book. I just can't figure out how to express it!!! When I finished it I instantly wanted to read it again. I've been holding off but I think about reading it each time I finish another book. I absolutely loved it. I'll have my full review up as soon as figure out the words to write.
Get the book: Amazon | Book Depository
*Links provided are affiliate links. If you make a purchase from these links I will earn a moderate commission. This post contains advertisements. None of this influences my reviews.
You Might Also Like: Truth or Beard by Penny Reid Review
Food – Sunday Lunch in Lady Anne, Castlecomer
I had a fabulous dining experience with some friends of mine in Restaurant Lady Anne, Castlecomer, Co. Kilkenny this month. It was a fine dining lunch with 7 courses at €55 which I thought was quite reasonable. Each course was absolutely delicious, especially the ravioli and the bread. The ravioli came with the most beautiful garlic sauce I have ever tasted. The bread came with an absolutely gorgeous green olive butter. The only things I didn't really like was the beef and the rosewater jelly. I'm not a big fan of beef (I was a vegetarian for 10 years so it's just not a flavour or texture I enjoy) and the rosewater jelly tasted like perfume.
Aside from the food, the experience and atmosphere were wonderful. The staff were professional but still friendly and chatty. The restaurant is part of Creamery House, the most iconic building in Castlecomer with a history dating back to the 1700s. I recommend visiting their website to check out the history of the house and for photos of the dining room. It's a beautiful place.
Favourite Journaling Item – Forget Me Not Kit from ChapterOnePapers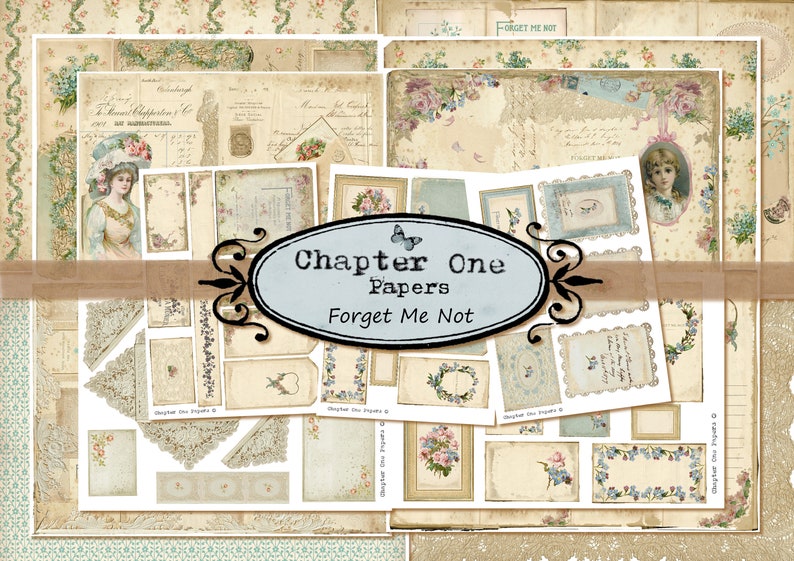 Everything in this kit is so beautiful. It has this shabby chic Jane Austen thing going on. I plan on using this kit as part of my reading journal for 2023 which I'm creating at the moment. I plan on doing something a little bit different for next year.
There are so many beautiful templates included in this kit. I can't wait to get started.
You Might Also Like: Printable Reading Journal Kits on Etsy
Favourite TV Show – The Principles of Pleasure on Netflix
Don't hide away from your body or your pleasure!! Take charge and be proud of who you are and what you enjoy. You don't have to shout it from the rooftops, just don't be ashamed 🧡
The Principles of Pleasure on Netflix is wonderful and an absolute must for anyone who has suffered from the belief that pleasure is mostly for straight white men.
Don't forget to share this post with your friends using the Sharing Buttons below 🧡
Where to Find Me