Tomorrow I am setting off on my first (and most likely only) sun holiday of the year. One week of poolside sunshine in Gran Canaria with my husband that I am so freaking excited for!!!! My favourite type of holiday is a cultural trip where we go touring sights and stuff but our trips to Gran Canaria are all about relaxing. We've been to this resort about 100 times so it's like a home away from home at this stage. The place is so familiar and we've already done all the touristy stuff so I feel no guilt whatsoever for spending sunrise to sunset just reading. I absolutely love parking my butt on a poolside lounger with a book, taking swimming breaks to cool off and stretch my limbs. It is so damn relaxing.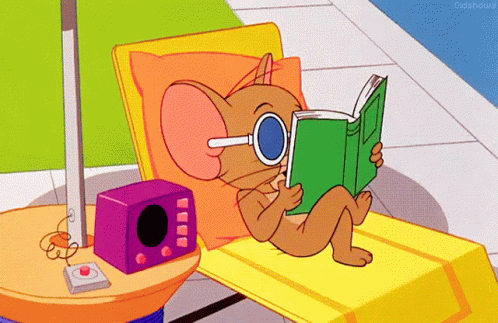 Whenever the sun comes out I always want to read contemporary romances. The ones with illustrated covers and bright colours. So not my usual thing but they just go with those summer vibes. I've picked out some sweet (although I have heard one or two of these may be a little bit smutty) contemporary romances but there's a good chance I'll start a new series and read through it. A series with a few books out would be the perfect thing for holiday reading but I am feeling these contemporaries so we'll see what happens when I get there. I've picked out three new-to-me fantasy series that I think I'd enjoy binge reading and seven fun contemporary romances. I'm very much a mood reader though so I could end up reading none of these. I'll let you know when I get back or you can follow my bookish Instagram @elaine_reads_romance to see what I get up to.
Throne of Glass by Sarah J. Maas People just go nuts for Sarah J. Maas! I've been putting off this series because I thought it was going to be very PG13 but I've heard that may not be the case…
White Hot Kiss by Jennifer L. Armentrout I've just caught up with the Blood and Ash series which I'm really enjoying so I figured I might read some of her backlist.
Available on Kindle Unlimited UK
The Unseelie Prince by Kathryn Ann Kingsley This is one of the books I bought because of Reddit. It hasn't let me down yet. I believe this series is meant to be a little bit darker. Maybe something like Laura Thalassa's writing.
Available on Kindle Unlimited UK
* This post contains affiliate links and advertisements. If you make a purchase from one of these links I may earn a commission. This does not affect my reviews or opinions.
Vacation TBR
Shipped by Angie Hockman
I'm pretty sure I had this on my summer TBR for last year. It's time I got around to it. It's been described as The Unhoneymooners meets The Hating Game, two books I loved, so I will most likely enjoy this.
Shipped by Angie Hockman
Two arch-rivals.
One promotion.
Can they resist falling for one another in paradise?

Marketing manager Henley Evans barely has time for herself, let alone family, friends, or dating. But when she's shortlisted for her dream promotion, the sacrifices finally seem worth it.

If only Graeme Crawford-Collins, the remote social media manager/bane of her existence, wasn't also up for the position. Although they've never met in person, their epic email battles are the stuff of office legend.

The task: draft a proposal on how to boost bookings in the Galápagos.
The catch? They have to go on a company cruise . . . together.

But when they meet on the ship, Henley is shocked to discover that the real Graeme is nothing like she imagined – and the line between loathing and liking is thinner than a postcard.

With her career dreams in sight and a growing attraction to the competition, Henley begins questioning her life choices. Because what's the point of working all the time if you never actually live?
📚 Get this book: Amazon | Book Depository
Attraction by Peny Reid
I love me some Penny Reid but I'm a bit iffy about this one cause it ends it a cliffhanger. Not really a big deal since all the books are released but it's just the idea of the cliffhanger that puts me off.
Attraction by Penny Reid
He is everything she doesn't want, so why does she want him so badly?
From the New York Times Bestselling Author Penny Reid
One week.
Private beach.
Invisible girl.
Jerk-faced bully.
What's the worst that could happen?
Kaitlyn Parker has no problem being the invisible girl, which is why she finds herself hiding in various cabinets and closets all over her college campus. Despite her best efforts, she can't escape the notice of Martin Sandeke—bad boy, jerkface bully, and the universe's hottest, wealthiest, and most unobtainable bachelor—who also happens to be Kaitlyn's chemistry lab partner.
Kaitlyn might be the only girl who isn't interested in exploiting his stunning rower's build, chiseled features, and family's billionaire fortune. Kaitlyn wants Martin for his brain, specifically to tabulate findings of trace elements in surface water.
When Kaitlyn saves Martin from a nefarious plot, Martin uses the opportunity to push Kaitlyn out of her comfort zone: spring break, one week, house parties, bathing suits, and suntan lotion. Can she overcome her aversion to being noticed? Will he be able grow beyond his self-centered nature? Or, despite their obvious chemistry, will Martin be the one to drive Kaitlyn into the science cabinet of obscurity for good?
Where to read more of the Hypothesis Series:
Book 1 ATTRACTION (ends in a cliffhanger!)
Book 2 HEAT (ends in a cliffhanger!)
Book 3 CAPTURE (no cliffhanger)
Book 4 MOTION (ends in a cliffhanger!)
Book 5 SPACE (ends in a cliffhanger!)
Book 6 TIME (no cliffhanger)
📚 Get this book: Amazon | Book Depository
Always Only You by Chloe Liese
I've been really interested in reading books with main characters on the autism spectrum at the moment. I'm not really into sports romances but I've heard really good things about this author.
Always Only You by Chloe Liese
Get ready for an emotional ride filled with laughter, longing, and a sweet slow-burn in this sports romance about love's power not in spite of difference, but because of it.
Ren
The moment I met her, I knew Frankie Zeferino was someone worth waiting for. Deadpan delivery, secret heart of gold, and a rare one-dimpled smile that makes my knees weak, Frankie has been forbidden since the day she and I became coworkers, meaning waiting has been the name of my game—besides, hockey, that is.
I'm a player on the team, she's on staff, and as long as we work together, dating is off-limits. But patience has always been my virtue. Frankie won't be here forever—she's headed for bigger, better things. I just hope that when she leaves the team and I tell her how I feel, she won't want to leave me behind, too.
Frankie
I've had a problem at work since the day Ren Bergman joined the team: a six foot three hunk of happy with a sunshine smile. I'm a grumbly grump and his ridiculously good nature drives me nuts, but even I can't entirely ignore that hot tamale of a ginger with icy eyes, the perfect playoff beard, and a body built for sin that he's annoyingly modest about.
Before I got wise, I would have tripped over myself to get a guy like Ren, but with my diagnosis, I've learned what I am to most people in my life—a problem, not a person. Now, opening my heart to anyone, no matter how sweet, is the last thing I'm prepared to do.
Always Only You is an opposites-attract, forbidden love sports romance about a nerdy, late-blooming hockey star, and his tough cookie coworker who keeps both her soft side and her autism diagnosis* to herself. Complete with a meddling secretary, tantric yoga torture, and a scorching slow burn, this standalone is the second in a series of novels about a Swedish-American family of five brothers, two sisters, and their wild adventures as they each find happily ever after.
*This is an #OwnVoices story for its portrayal of autism by an autistic author.
📚 Get this book: Amazon | Book Depository
A Girl Like Her by Talia Hibbert
People have been going nuts for this author's Brown Sisters series (which I have on my TBR too). Went I went shopping for that series I spotted this book and just loved the cover. They have such a sweet embrace. I'm also a big fan of this alternative cover 😍
A Girl Like Her by Talia Hibbert
Ruth Kabbah is okay with being an outcast.
Between her autism, her comic book nerdery, and the whiff of scandal her small town can't forget, Ruth will always be Ravenswood's black sheep. Since she prefers silence and solitude to gossip and pub crawls, that suits her just fine—until Evan Miller comes to town.
Ex-military man Evan is gorgeous, confident… and he's Ruth's new neighbour. Unlike everyone else, he doesn't seem to mind her crotchety ways or her cooking disasters. In fact, if Ruth didn't know any better, she might think Evan likes her.
But Ruth's been burned before, and some lessons are hard to forget.
She can't let her guard down—no matter how many home-cooked meals Evan brings over. Because affection is temporary, trust is made to be broken, and the heat of desire is a dangerous thing to play with.
So why does this man feel so safe?
Please be aware: this book contains mentions of intimate partner violence that could trigger certain audiences.
📚 Get this book: Amazon | Book Depository
The Love Hypothesis by Ali Hazelwood
Such a hyped book right now!! I've heard nothing but good things about this book so I'm looking forward to reading it.
The Love Hypothesis by Ali Hazelwood
Based on the available information and the data hitherto collected, my hypothesis is that the further I stay away from love, the better off I will be.
'Contemporary romance's unicorn: the elusive marriage of deeply brainy and delightfully escapist.' Christina Lauren, New York Times bestselling author of The Unhoneymooners
*

When a fake relationship between scientists meets the irresistible force of attraction, it throws one woman's carefully calculated theories on love into chaos.
As a third-year Ph.D. candidate, Olive Smith doesn't believe in lasting romantic relationships but her best friend does, and that's what got her into this situation. Convincing Anh that Olive on her way to a happily ever after was always going to be tough, scientists require proof. So, like any self-respecting woman, Olive panics and kisses the first man she sees.
That man is none other than Adam Carlsen, a young hotshot professor and well-known ass. Which is why Olive is positively floored when he agrees to keep her charade a secret and be her fake boyfriend. But when a big science conference goes haywire and Adam surprises her again with his unyielding support (and his unyielding abs), their little experiment feels dangerously close to combustion.
Olive soon discovers that the only thing more complicated than a hypothesis on love is putting her own heart under the microscope.
📚 Get this book: Amazon | Book Depository
The Roommate by Rosie Danan
Another book that was hyped at the time of its release. I've been meaning to read this since last year too. I've heard mixed things about this book's steaminess level…. Some people seem to think it's quite steamy and others think it's tame so I'm not sure what to make of it… I guess I'll find out when I read it.
The Roommate by Rosie Danan
Clara Wheaton is the consummate good girl: over-achieving, well-mannered, utterly predictable. When her childhood crush invites her to move across the country, the offer is too good to resist. Unfortunately, it's also too good to be true.
Suddenly, Clara finds herself sharing a house with a charming stranger. Josh might be a bit too perceptive – not to mention handsome – for comfort, but there's a good chance he and Clara could have survived sharing a summer sublet if she hadn't looked him up on the internet . . .
Once she learns how Josh has made a name for himself, Clara realises living with him might destroy the reputation she's spent years building. But while they may not agree on much, both Josh and Clara believe women deserve better sex. What they decide to do about it will change both of their lives, and if they're lucky, they'll help everyone else get lucky too.
📚 Get this book: Amazon | Book Depository
Get a Life, Chloe Brown by Talia Hibbert
I'm most excited to get started with this book. There's a solid chance this will be my travel day read. I've heard some great things about this series on r/RomanceBooks and all over Instagram so it should be a good one.
Get a Life, Chloe Brown by Talia Hibbert
Talia Hibbert delivers a witty, hilarious romantic comedy about a woman who's tired of being 'boring' and recruits her mysterious, sexy neighbour to help her get a life – perfect for fans of Sally Thorne, Jasmine Guillory and Helen Hoang!
Chloe Brown is a chronically ill computer geek with a goal, a plan and a list. After almost – but not quite – dying, she's come up with a list of directives to help her 'Get a Life':
– Enjoy a drunken night out
– Ride a motorbike
– Go camping
– Have meaningless but thoroughly enjoyable sex
– Travel the world with nothing but hand luggage
– And . . . do something bad
But it's not easy being bad, even when you've written out step-by-step guidelines. What Chloe needs is a teacher, and she knows just the man for the job: Redford 'Red' Morgan.
With tattoos and a motorbike, Red is the perfect helper in her mission to rebel, but as they spend more time together, Chloe realises there's much more to him than his tough exterior implies. Soon she's left wanting more from him than she ever expected . . . maybe there's more to life than her list ever imagined?
📚 Get this book: Amazon | Book Depository
Don't forget to share this post with your friends using the Sharing Buttons below 🧡
Where to Find Me