I've been quite sick the last few weeks hence the lack of posting and responses. I had to spend a few days in hospital which wasn't much fun but it's such a relief to finally know what's been up with me. Turns out I have gallstones which caused my pancreas and liver to become inflamed making me very sick. I'm currently waiting to have my gallbladder removed and following a low-fat diet with some medication to make sure I don't get so ill while I wait.
So, that's why this spring wrap-up is going up so late and why there haven't been many posts the last few weeks. Thanks to the wonderful doctors and nurses (mostly the nurses) in the hospital, my new diet and my new medication I'm feeling like myself again and ready to get back to blogging with the last of my Spring Wrap-Up 😊
King of Battle and Blood by Scarlett St. Clair
This was a total impulse buy while I was killing time in Waterford. I popped into the Book Centre in Waterford for a nose around and spotted this among the fantasy books. I loved A Touch of Darkness by Scarlett St. Clair so I figured I would enjoy this book too and I absolutely did. St. Clair is wonderful at making the traditional YA fantasy tropes work for adult books.
Get the Book: Amazon | Book Depository
The War of Two Queens by Jennifer L. Armentrout
Ok I know there was a lot of bullshit online about a particular scene in this book and I have to say it's totally unwarranted. The scene is barely interesting in comparison to everything else that happens in this book. I guess some people had an issue with this scene because they have issues with sex. Likely younger people since these people seemed to blame women in their 30's for the existence of this scene 😒 As a woman in her 30's I was highly offended (and baffled) by this. Do they think the author is their age?!
Get the Book: Amazon | Book Depository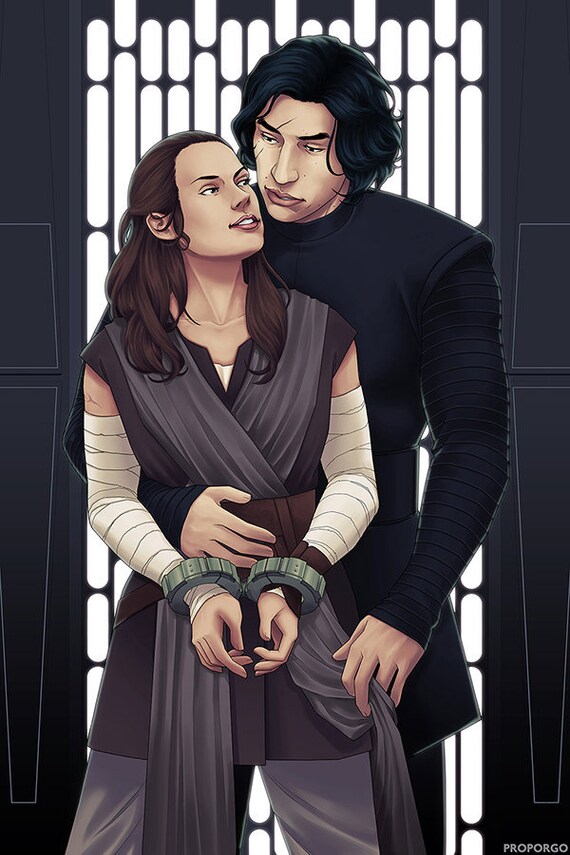 Tactical Surrender by destinies
My first ever fanfiction!!! Of course, it has its issues but what work of fiction doesn't?! It was so enjoyable and was much more satisfying than the actual trilogy. If you are a Reylo fan or even just an enemies-to-lovers fan I recommend checking this fanfic out. I discovered it because I was looking for the fanfic that inspired The Love Hypothesis by Ali Hazelwood. That fanfic has since been taken down since the author essentially published the story but she has other stories still available on Archive of Our Own.
Get the Book: Archive of Our Own
Live and Let Grow by Penny Reid
This is a novella perfect for reading in a single sitting. It's a sweet and kind of steamy friends-to-lovers story with so much pining! I loved it. Perfect bite-size romance story that I will likely reread.
Get the Book: Amazon
Famine by Laura Thalassa
I really thought I'd love this one but it just wasn't as good as I hoped. I still really enjoyed it but it felt a little bit too much like Pestilence at times. It's the third book in the series and since they're following a formula it got a little boring. It was still a good dark paranormal romance (and it's definitely dark the MMC does terrible totally unforgivable things) but I feel like I only really needed to read Pestilence to get the best out of the series. There are some great breadcrumbs for the fourth book, Death, though. I feel like that book will be really good.
Get the Book: Amazon | Book Depository
Ice Planet Barbarians by Ruby Dixon
I didn't think I would ever read this series let alone enjoy it as much as I did. I've heard of these big blue alien romance books a few times over the years and then I came across this dildo inspired by the series and it just put me off ever reading it. Not because I have anything against dildos but the fact that their anatomy was a bit different put me off. With Katee Robert releasing her dragon book people have been gushing about monster romances over on Reddit and Instagram so I decided to dip my toes in with these guys. I don't know if they count as "monsters" but I wasn't ready for the orcs or dragons quite yet.
I'm so glad I got over my issues and picked this up! It had a lot more going on than I expected with touches of adventure but it is still mainly a romance book. It's a very quick read that was perfect for my holiday in May.
Get the Book: Amazon | Book Depository
Don't forget to share this post with your friends using the Sharing Buttons below 🧡
Where to Find Me