I got this beautiful kit from Ink and Page Journals on Etsy to start working on my Summer Memories journal. The kit is called Summer's End and is full of beautiful colours, florals and fruits that are perfect for a summery journal. The kit is colourful without being IN YOUR FACE colourful. It's just the right mix of summer tones and rustic aesthetic that suits my style perfectly so I love love love this kit.
So far I just have 3 sections of my Summer Memories journal completed but I will have a full flip-through on my YouTube when it's completed. It's such a joy to create a journal like this and visit all my wonderful summer memories just as the season wraps up. It makes me excited for my autumn journal. Check out the full kit below.
Summer's End Junk Journal Kit from Ink & Page Journals on Etsy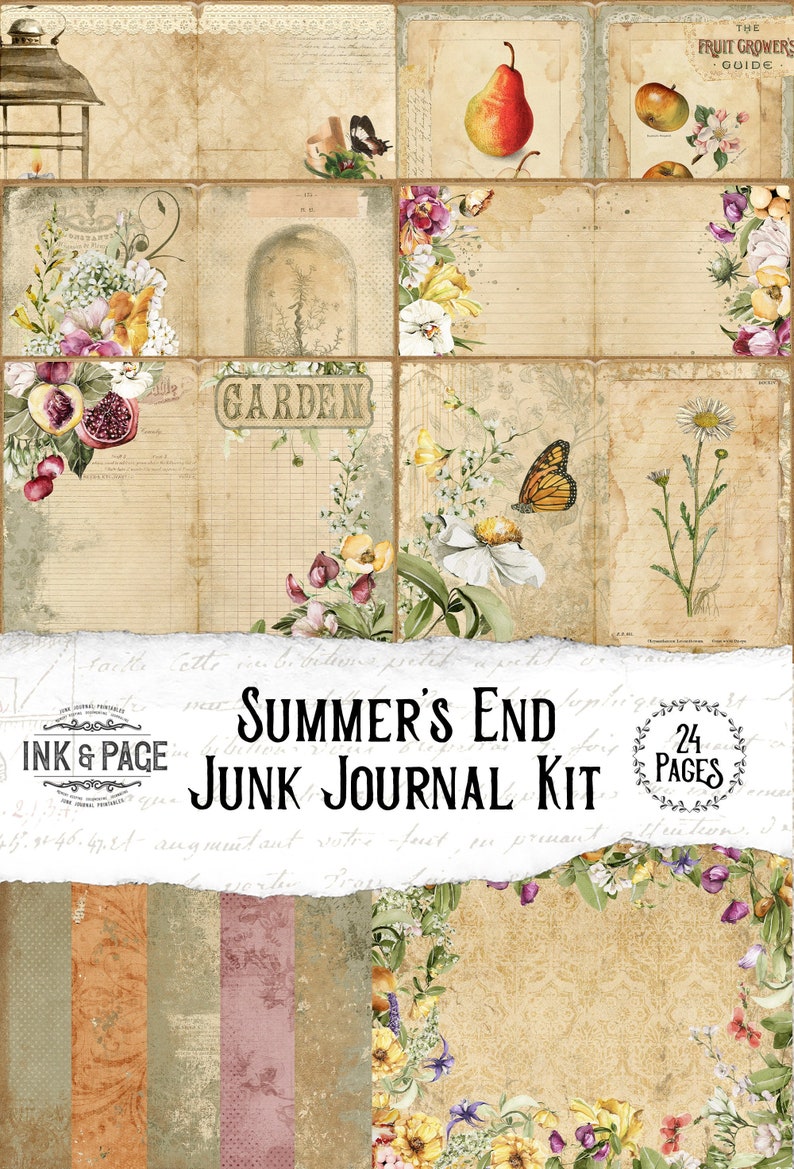 Kit contains 24 pages as follows:
12 Two-page journal spreads, print and fold
6 Background Papers for layering or double-sided printing the ephemera
4 Pages of Ephemera and Embellishments
2 Pages of Quotes and Poetry, one page features blank scraps for your own notes
This post contains affiliate marketing links. If you make a purchase from one of these I may earn a commission. This does not affect my reviews or opinions.
Don't forget to share this post with your friends using the Sharing Buttons below 🧡
Where to Find Me