Happy December! That's it. We're in the end game now. I hope you all had a good November and are ready for the festive season (if it's something you take part in). I have mixed feelings about Christmas. I like the idea of it more than actually celebrating it. I'm the person that watches cheesy Christmas movies but doesn't put up a single decoration. I am really looking forward to watching Christmas movies this year because we got a projector on Black Friday to set up a little home cinema. I imagine myself surrounded by blankets and cushions (and my husband if I can rope him into watching them), Christmas treats (selection boxes and that multi-box of Tayto 🤤) and a cup of hot chocolate. Bliss.
But that's December we're here to discuss November. November was the longest feckin month! I feel like it lasted about 3 months. I have no idea why. I did a bit more reading this month and we watched this awesome new show, 1899, on our shiny new projector.
Favourite Book | Kissing Tolstoy by Penny Reid
I have been on a total Penny Reid kick lately! But can you blame me her books are awesome! Kissing Tolstoy was originally a freebie for Reid's newsletter (which you should totally subscribe to as it is a joy to receive) later released as a short novel. I absolutely loved it and I don't usually go age gap romances or professor-student romances. The characters are just ah-mah-zing, totally loveable and curl-your-toes sweet.
Get the book: Amazon | Book Depository
Links provided are affiliate links. If you make a purchase from these links I will earn a moderate commission. This post contains advertisements. None of this influences my reviews.
You Might Also Like: Bookopoly Board Game with Templates
Favourite Recipe | Mashed Spuds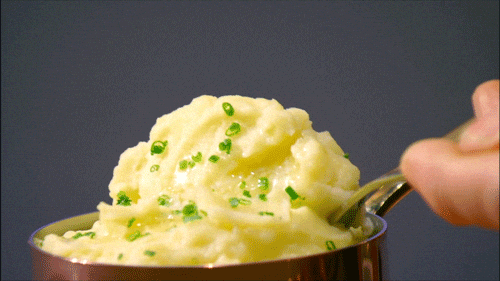 It's been a month of comfort eating for me. I didn't try any new recipes but greatly enjoyed some old favourites like the traditional meat and two veg dinner. I had mash with salmon and veg, mash with roast chicken and veg, mash with pork chops and veg…. You see where this is going. Basically, I really enjoyed eating mashed potatoes this month.
You Might Also Like: What I've Been Reading | Autumn Wrap-Up
Favourite Journaling Item | Single Hole Punch
This thing is beyond useful for junk journaling and scrapbooking. Aside from the obvious use of making holes for binding, it's great for creating tags and adding the half-circle hole on the sides of tickets.
You Might Also Like: Witch's Grimoire Junk Journal Kit Preview
Favourite TV Show | 1899 on Netflix
I don't want to tell you anything about this show because it could so easily be spoiled but it's so good!. It's so twisty-turny and FULL of mystery. It will not be what you expect. It's somehow more confusing and easier to follow than Dark was. You should definitely watch Dark as well.
You Might Also Like: 2023 Reading and Books Tracker Spreadsheet
Favourite Cosmetic | Menstrual Cup
Okay, not a cosmetic but you can usually get them in the same place you get cosmetics so here we are. These little guys are absolutely amazing and I can't recommend them enough to anyone who experiences a period. Using one of these has made my monthly cycle so much more bearable. I can't even begin to stress how much easier it's made it. I no longer dread aunt Flo's visits (well that might be a little bit of an exaggeration). I still experience the usual pains BUT no longer having to deal with the mess of pads is a huge relief and I no longer have to worry about losing yet another pair of underwear to blood stains. You just pop the cup in and it can stay in safely for 8-12 hours. It is truly amazing and wonderful and I really wish I'd known about them earlier. Of course, there are downsides but the upsides far outweigh them for me.
You Might Also Like: Bookstagram Photo Challenge
You Might Also Like: Always Reading Romance Books | New Book Blog
Don't forget to share this post with your friends using the Sharing Buttons below 🧡
Where to Find Me