I cannot begin to tell you how excited I am to be starting a new reading journal. I was a bit ambitious with the size of my last one so it ended up lasting me two years. That's not exactly a bad thing I just really enjoy making a new journal and feel like I missed out last year. I find it kind of difficult to judge size with my reading journal cause it has to last an entire year and I love adding to it so it needs a good few pages. Hence the too-big one I made before. I'll probably end up making this one too big as well cause I just got a few new paper packs that I'm really excited about.
Well, anyway, I'm getting ahead of myself. We're just in the planning stages now. I've picked up a few kits on Etsy for this year's journal but I will also be using templates from LunaRozu's Ko-fi page (please check out her page she has the most beautiful kits) and The Graphics Fairy Premium which are subscriptions so I have a lot to choose from. I will most likely end up buying new kits and, of course, making my own throughout the year to add to this. Nothing is set in stone with this journal except that it will reflect my reading for the year.
I will have a flip-through of my completed 2021/2022 reading journal ready soon but here's a look at how it started the year.
Once I finish cutting out all of these new templates (great to do while binging a new Netflix show but I think I'll watch Christmas movies this time), I will upload a Journal with Me of creating the new journal and how I plan to use the kits.
Check out all the new kits below 🧡 Click on an image to view the kit on Etsy.
Book Lovers Kit from My Porch Prints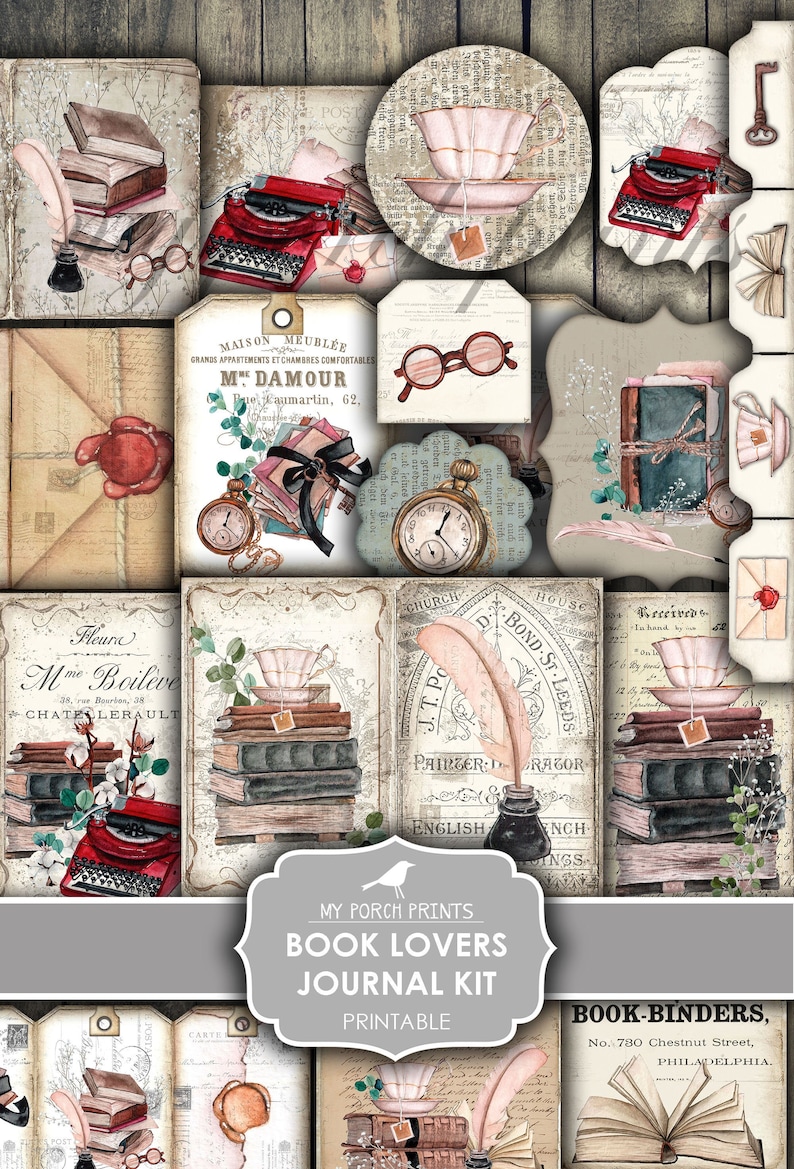 French Florals Seed Packets from Chapter One Papers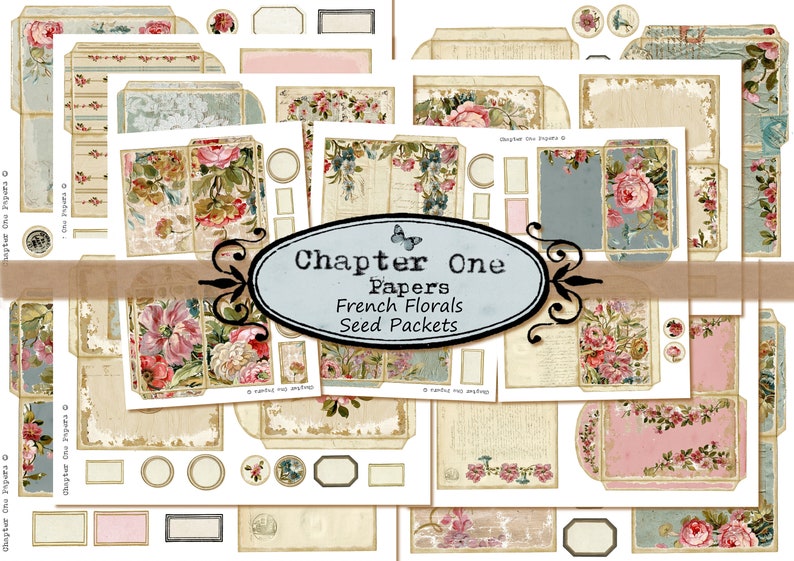 The Raven Ephemera from Ink and Page Journals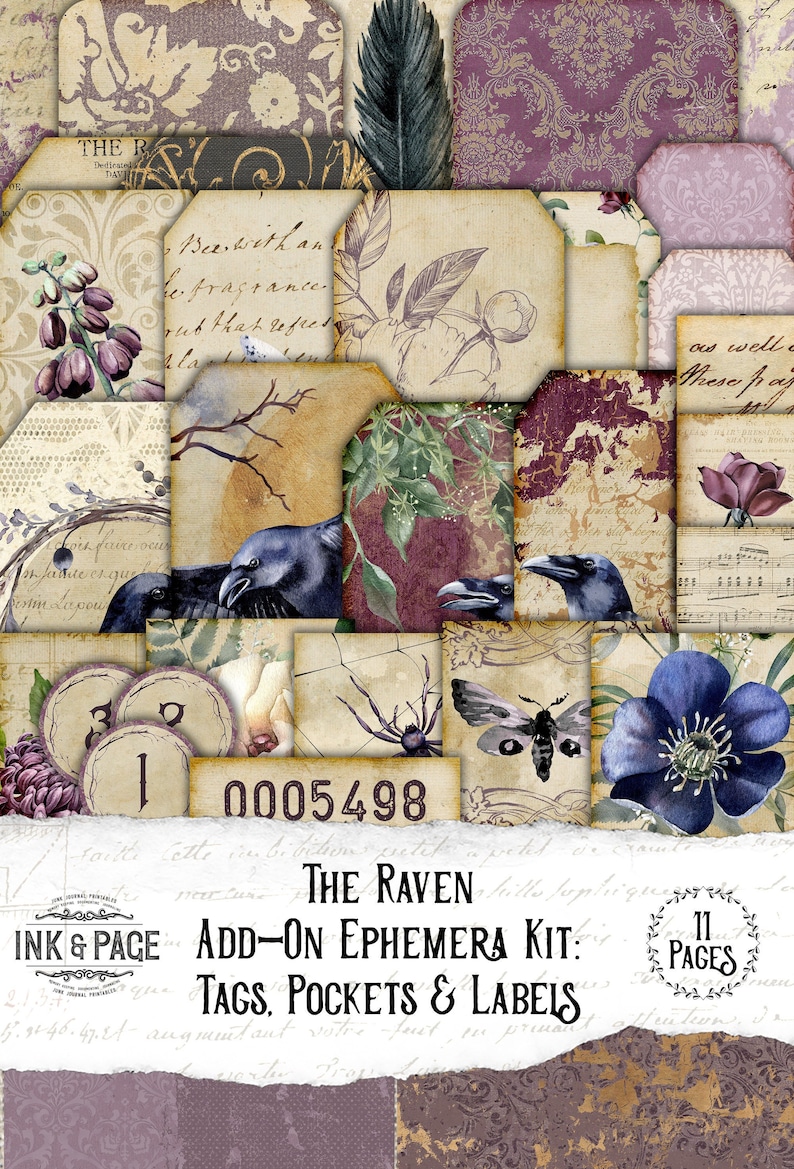 Gothic Novel from Ink and Page Journals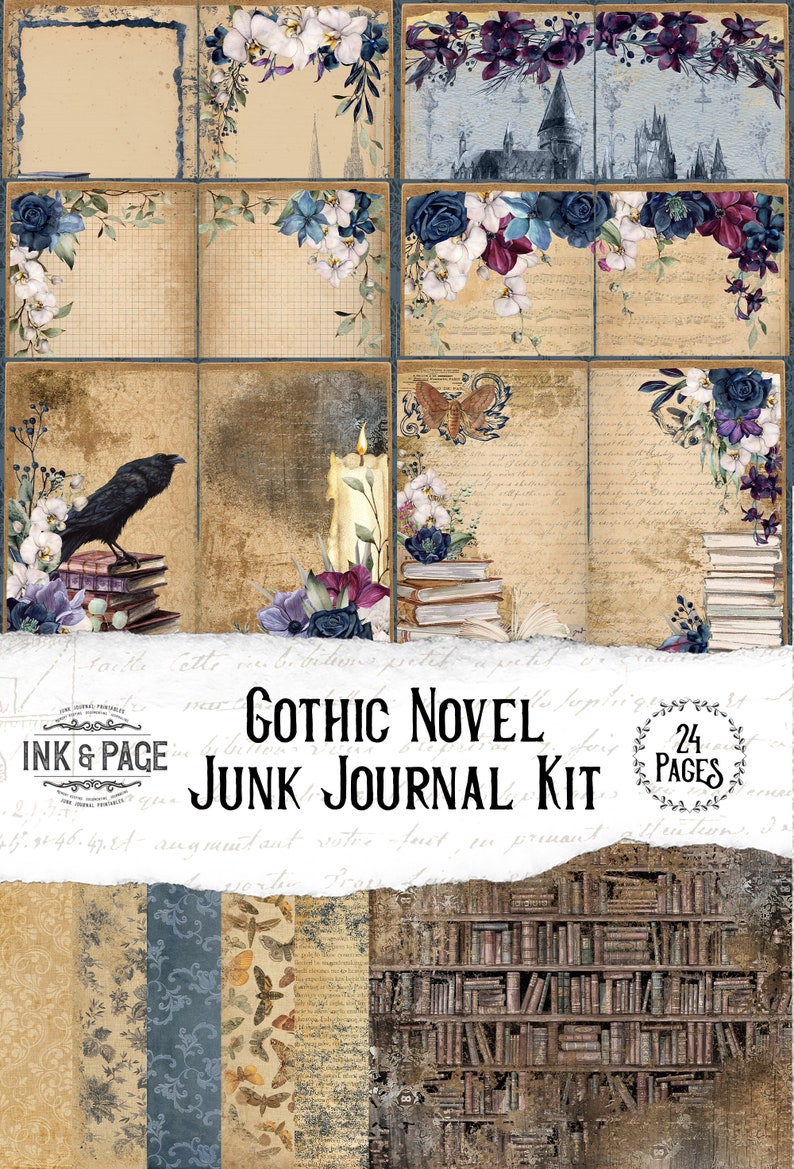 Gilded Brown Book Covers from Digital Curio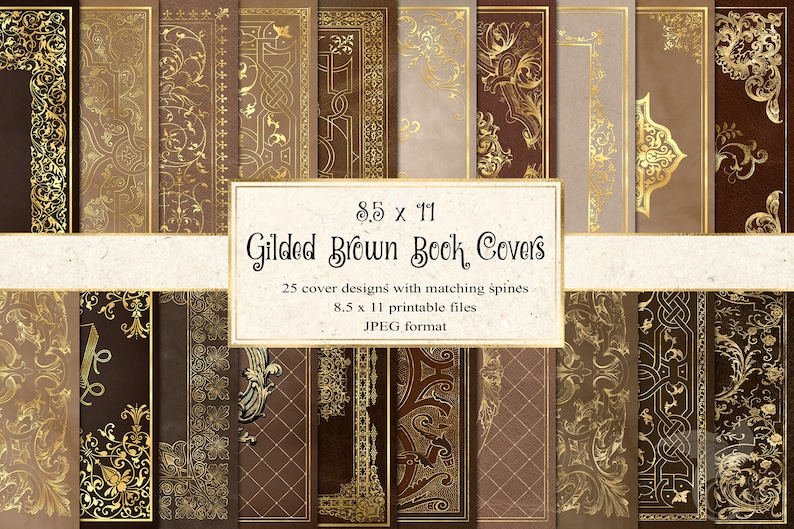 Ornate Gold Book Covers from Digital Curio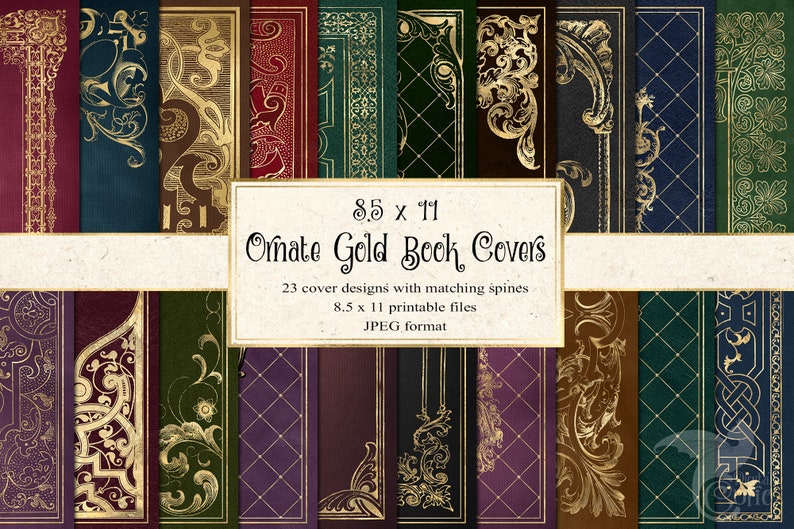 Don't forget to share this post with your friends using the Sharing Buttons below 🧡
Where to Find Me