First of all HAPPY NEW YEAR!!! I hope you all enjoyed the festive season and had a nice break with friends and family. I very much enjoyed my time lazing about the house with himself. Sadly, it's all back to normal now. Well, not that sad. I really did enjoy lazing about but I am glad to be back in our routine again too. I need some structure to my days.
Favourite Book
The Mistletoe Motive by Chloe Liese
A short and oh-so-sweet Christmas novella for anyone who enjoys hate-to-love workplace romances. My favourite thing about this story is that its length meant the characters actually communicated their grievances with each other instead of dragging it out for 100 pages. It was the perfect read for Christmas day and I will probably end up reading it again next Christmas.
Get the book: Book Depository
Links provided are affiliate links. If you make a purchase from these links I will earn a moderate commission. This post contains advertisements. None of this influences my reviews.
You Might Also Like: Five Favourite Things from November
Favourite Recipe | Christmas Dinner
I have had three Christmas dinners this year and didn't think to take a photo of any of them! I'm just too excited to plough into the meal to think of taking photos I guess… Anyway, a traditional Christmas dinner here in Ireland has roast turkey, ham, stuffing, gravy, mashed potatoes, roast potatoes and vegetables. Usually carrots and brussels sprouts but I'm sure everyone mixes it up a bit. My plate always has carrots and Brussels sprouts. I absolutely love this dinner, especially the garlicky stuffing my mother makes. It is freaking unbelievably delicious. She always makes two big dishes of it cause everyone wants to eat it all.
Favourite Journaling Item | The Antiquarian Sticker Book: Bibliophilia and The Antiquarian Sticker Book
My husband bought me these wonderful sticker books earlier this year. For whatever reason, I didn't start using them until recently. They look so pretty full of stickers that it's almost a shame to start taking them out but I figured once I've used them all I can use the books to create new junk journals. Those covers are perfect for a junk journal.
You Might Also Like: Christmas Memories Journal | Etsy Haul
Favourite Game | Stardew Valley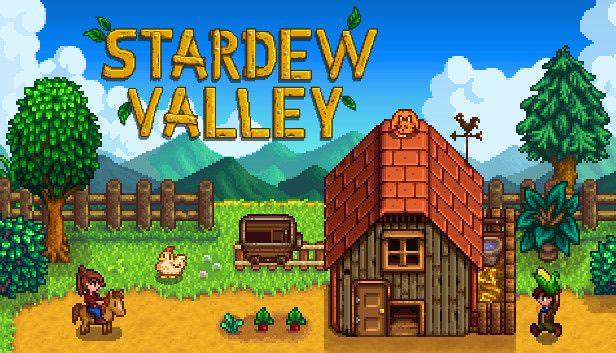 I discovered this game through Ten Trends to Seduce Your Best Friend by Penny Reid in April of 2022 but didn't realise it was a real game until I spotted it on Steam. The characters in the book made it sound like such a fun sweet game I really wanted to play it. It's a wholesome farming sim that will keep you busy for hours. It is perfect for playing while listening to audiobooks cause there's no talking and it doesn't pull your focus with complex missions and objectives. You can focus on completing objectives if you want or you can just relax and build your farm. Plus the game is available on mobile so if you're not usually a gamer and don't have a PC/laptop or gaming console you can still play the game.
You Might Also Like: Top 5 Books of 2022
Favourite Cosmetics | Kérastase Curl Manifesto
Oh, my god, the difference this range has made to my hair!!!! I have tried a crazy amount of curly hair products with varying degrees of success (and prices) but this one is by far the best. My hair was less frizzy, the curls were defined and even my scalp was less dry (I have scalp psoriasis). It is on the pricier side but still affordable and definitely worth it.
Don't forget to share this post with your friends using the Sharing Buttons below 🧡
Where to Find Me