Happy February! By the way, I know the image above says "Four Favourite Things" when the title says "Five" I just haven't been arsed to change it 😉 Anyway, happy second month of the year! I hope 2023 has been finding you well so far. January was a pretty chill month for me though it did go by really fast. Usually, January feels 6 months long but weirdly this one flew. I didn't get up to much but I did devour several Ruby Dixon books and obsessively play Coral Island on the Steam Deck.
Favourite Book | Under One Roof by Ali Hazelwood
Loathe to Love You is a compilation of three novellas from Ali Hazelwood released individually last year. The compilation came out earlier in January I believe but of course, I already had the novellas. They're all hate-to-love romances which Hazelwood just has a knack for. I've only read Under One Roof so far but I loved it and just know I'm going to love the next two stories. If you enjoyed The Love Hypothesis or Love on the Brain then you will enjoy this collection as well.
Get the book: Amazon | Book Depository
Links provided are affiliate links. If you make a purchase from these links I will earn a moderate commission. This post contains advertisements. None of this influences my reviews.
You Might Also Like: Top 5 Books of 2022
Favourite Recipe | Raclette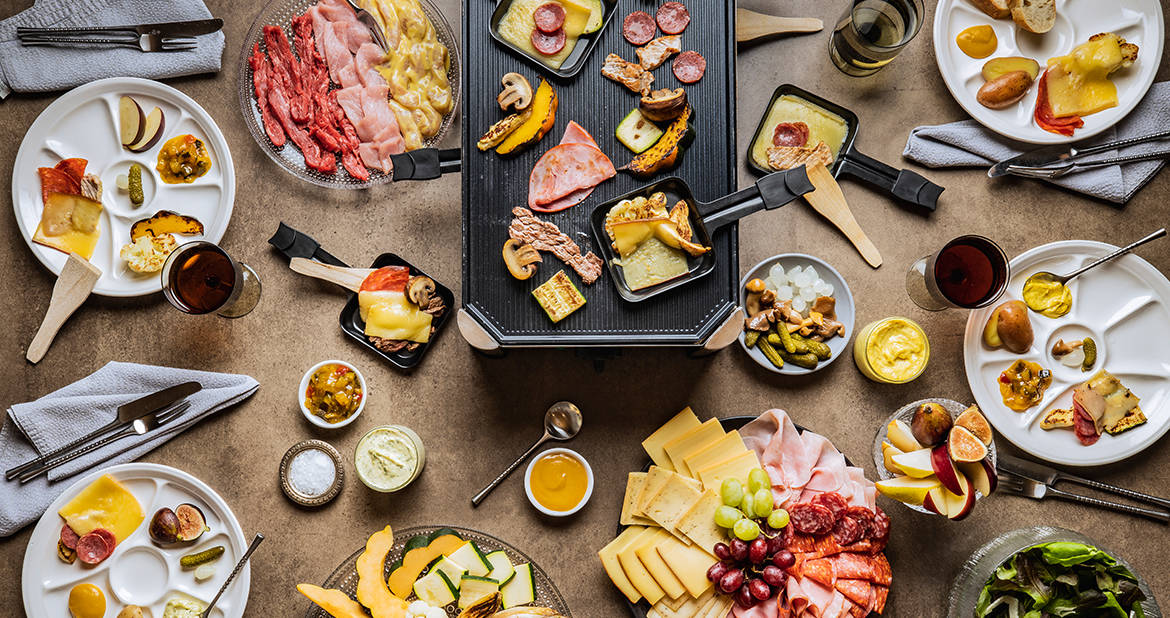 I can't believe I never took a photo of this delicious meal we had!!! Raclette is a type of melty cheese which is usually grilled and scooped onto potatoes or whatever you want.
It is absolutely delicious but sadly I don't have access to the cheese here. I can order it online but I'm very impatient. Instead, we used Gruyere which is another hard melty Swiss cheese and is also delicious. A raclette grill is a tabletop grill popular in Germany. My one is similar to the one pictured above. You can cook whatever meats and vegetables on the top and put the cheese in the little dishes underneath the grill to get all melty and delicious. I put prawns in garlic butter topped with cheese in the dishes and mushrooms, onions, and parma ham on top. I also toasted some garlic bread on the top. It was freaking delicious and I cannot wait to have it again. It's a very social way to have a meal. Everyone can cook what they like the way they like but it has to be kept pretty simple. Simple is good though!
Favourite Journaling Item | Ink
I've really been enjoying using inks instead of watercolour paints in my journals lately. I feel like the ink reacts so differently with paper giving more natural staining for junk journals. I've been doing a lot of junk journaling lately but not uploading much (cause I'm terrible at finishing things) but I promise I'll show you what I've been creating soon. I swear! Might even do some Journal with Me videos showing how I use the inks.
You Might Also Like: Christmas Memories Journal Haul
Favourite TV Show | The Last of Us
Based on the video game of the same name, The Last of Us is a post-apocalyptic zombie show but the zombies aren't dead. They have been infected with a variation of a gross fungus that currently affects ants. This show is everything that The Walking Dead has been lacking lately. Man, that show has gotten tiresome to watch in the last few years. The Last of Us is a very refreshing take on the genre and hits an emotional mark that everything else has missed. My god, the third episode of the show was just freaking amazing! I can't wait for the next one.
Favourite Game | Coral Island
Similar to Stardew Valley which I mentioned last month, Coral Island is a farming life sim with Disneyesque graphics. The game is currently in early access and I don't think it will get a full release for at least another year but it's still well worth playing. You can't go very far into the campaigns but you still get hours of gameplay and can build a beautiful farm. I absolutely LOVE this game. It is beautiful and full of cosy wholesome entertainment.
You Might Also Like: Five Favourite Things from December
Don't forget to share this post with your friends using the Sharing Buttons below 🧡
Where to Find Me